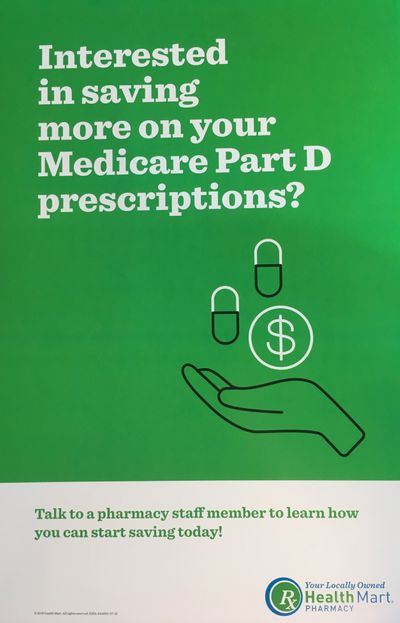 Turning 65 years old and signing up for Medicare? For many, open enrollment can be confusing and frustrating. But you can count on us to help you through open enrollment, especially when you're trying to choose a plan.
Open enrollment is October 15th - December 7th.
We have a local SHIP councilor, Angie Koenig here at the Pharmacy every Monday during open enrollment. The service is free of charge. Call today to schedule an appointment!